IMPORTANT UPDATE:
In September 2023, the UK Government made significant updates to their over-all targets for Net Zero. Some of our articles relating to energy legislation provide timelines which are now inaccurate. We therefore have an updated summary for proposals and dates mentioned post 2023. For the latest updates, please see:
Government changes to EPC's and gas boiler legislation – Finch (finch-app.com)
What's driving the 2025 Gas Boiler Ban?
"In 2025, compliance with the Future Homes Standard (FHS) will become mandatory. Its aim is to ensure that new homes built from 2025 will produce 75-80% less carbon emissions than homes built under the current Building Regulations." – CBRE
The first thing to note with the new legislation is that gas boilers are not being banned in all properties from 2025 but instead, part of these new regulations are likely to be the substitution of gas boilers with energy efficient alternatives within new build homes. This means that current homes with gas boilers will continue on as they are, but developers and builders of new homes will need to make a decision on which alternatives will be installed into properties.
Although this new legislation largely affects developers, landlords planning to extend their portfolio should still be aware of the new regulations. If for example, a landlord is considering a new build as their next investment, they should be mindful that although gas may not be running into the property for the boiler, a gas safety certificate may still be required if the property includes other gas appliances such as a gas cooker.
For landlords with existing portfolios, British Gas have stated that: "There is no legislation on gas boilers that means you must scrap or replace your existing boiler, either before or after 2025. If yours is relatively new and still doing a good job, then there's no reason to get rid of it
Is this a staged roll-out?
As this is still under technical consultation, the dates given are the past and current considerations to offer a good understanding of where the the Future Homes Standard stands. The initial consultation has been completed to determine the overall plan and so we are now at the technical consultation stage to map out how the FHS will be implemented. The key dates are:
2019 (Spring) – Government announces a Future Homes Standard by 2025 "so that new homes are future-proofed with low carbon heating and world leading levels of energy efficiency."
October 2019 – The consultation on both the conservation of fuel and power, and ventilation to make changes to The Building Regulations for new homes to improve the energy efficiency of England's buildings.   
2021 – The Government responded to the consultation and The Future Buildings Standard. 
2022 – Overheating Regulations came into effect, meaning that developers must submit building notice, initial notice or deposit plans by June of 2022 for transitional arrangements to apply.
2023 – Full technical consultation on the Future Homes Standard with consideration of required/ appropriate transitional arrangements.
2024 – legislation to be put in place for Future Homes Standards.
2025 – The Future Homes Standard will be implemented
What's the reason for the removal of gas boilers?
The UK government has made a firm pledge to achieve carbon neutrality by 2050. Discovering an alternative to fossil fuels is crucial for attaining this ambitious goal. As a continuation of the Heat and Buildings Strategy, the upcoming focus is on addressing emissions from residences and enterprises. A significant component of this effort involves the gradual elimination of natural gas-powered boilers. The primary aim is to successfully realise the objective of reaching net zero emissions.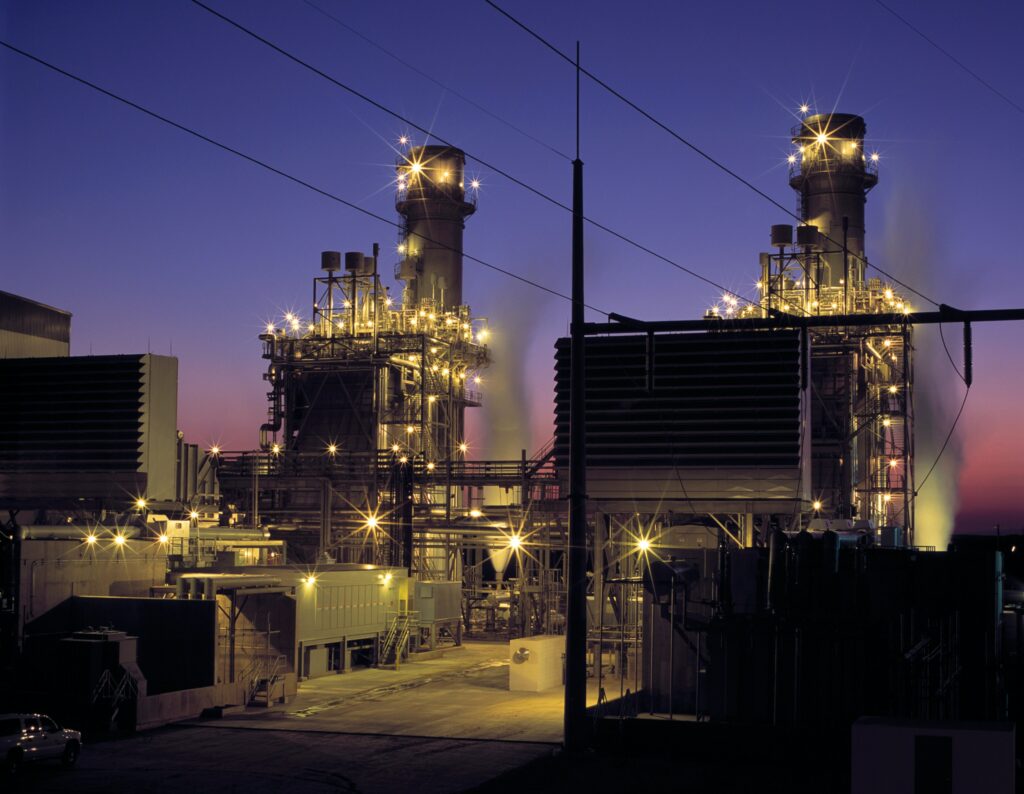 What are the alternatives to gas boilers?
As the ban affects new builds only, it means that the whole heating system will be designed and installed differently from the off-set. The advantage of phasing this in through new houses being built is that alternative systems don't need to replace in a way that's compatible with old designs.
Here are some options for alternative heating but not all of these will be used by home builders:
Air source heat pumps (ASHPs) are a type of renewable energy technology that can significantly help in reducing carbon footprints. They operate by extracting heat from the outdoor air and transferring it indoors to provide heating or hot water for buildings. This process is achieved through a cycle of compression and expansion of a refrigerant gas, similar to how a refrigerator works in reverse.
Ground source heat pumps (GSHPs), also known as geothermal heat pumps, are another renewable energy technology. These systems harness the relatively stable heat stored in the ground to provide heating, cooling, and hot water for buildings.
Infrared heating panels are a type of heating technology that operates by emitting infrared radiation, which heats objects and surfaces directly without significantly heating the air in a room. It's important to note that the carbon footprint reduction achieved by infrared heating panels depends on various factors, including the energy source used to generate electricity, the efficiency of the panels themselves, and how they are used in a specific setting. However, their ability to provide efficient, targeted heating and minimize energy waste makes them a potential tool for reducing energy consumption and, consequently, carbon emissions associated with building heating.
Solar thermal panels, also known as solar water heating systems, are designed to capture sunlight and convert it into usable heat for various applications, such as heating water for domestic use, space heating, and even industrial processes. Their ability to directly convert sunlight into usable heat energy without emissions makes them a valuable tool in the transition to a more sustainable and low-carbon energy future.
Biomass boilers are heating systems that use organic materials, often derived from plant or animal waste, as fuel to produce heat for various applications, such as space heating, water heating, and industrial processes. the overall environmental impact depends on various factors, such as the type of biomass used, the efficiency of the boiler, the sourcing practices, and the management of the fuel supply chain.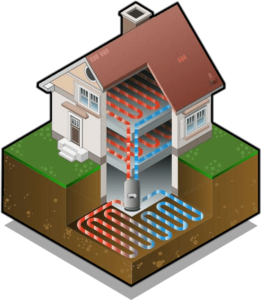 How a ground source heat pump works:
How close is the industry from meeting the targets?
Estate Agency Today has reported that "In November, research conducted by The Housing Forum's Futures Network unearthed concern with the potential to meet the requirements set out in the Government's 2025 Future Homes and Buildings Standards. One in five members surveyed said that their organisation does not have a plan in place that will allow them to deliver homes in line with the 2025 emissions targets, while three in four believed that the industry does not have the necessary skills and knowledge to meet the target within the next 10 years."
In July of this year, Michael Gove The Housing Secretary, whilst talking about the ban of gas boilers in all new build properties from 2025, said this was 'one area that I do think that we need to review'.
Mail Online reported Matthew Pratt, Redrow chief executive, as saying that the move would 'future-proof' homes, adding: 'This will provide the opportunity for our customers to reduce their costs and carbon footprint.'
Moving away from the Future Homes Standard and looking to the broader topic of the Governments goal to improve energy performance within UK homes, The Negotiator reported the Chair of the National Infrastructure Commission, Sir John Armitt as saying; "There have been negligible advances in improving the energy efficiency of UK homes, the installation of low carbon heating solutions."
In the same article referencing the Governments net zero targets, a survey by the British Property Federation and JLL, said that 90% of property sector leaders "do not believe current government policy will deliver a carbon-free property sector in less than 30 years."