Agencies and landlords being fined
We've all either heard the stories of or even have experience with troublesome tenants, lousy landlords and non-compliant agents, but are the tens-of-millions of pounds in fines handed out last year really down to an increase in these badly behaved few? Or is the increase in fines down to the newly tightened rules around compliance with the effect of well-meaning landlords and agents unknowingly falling short of compliance requirements?
Here we take a look at some of the biggest fines landlords, lettings agents and sales agents could face in 2023. We also hear from some of the industries' leading voices to see what they have to say, and look at how you as an agent, can avoid inadvertently landing one of these big fines.
High profile, big ticket fines include:
The industry as a whole seems aligned to the spirit of the rules, regulations and requirements, However, there is no doubt that differing opinions exist regarding the specifics and their application.
| | |
| --- | --- |
| | |
| | £1,000 – unlimited + up to 5 years in prison |
| | |
| Incorrect or no licensing | |
| Safety certification breaches | |
Are the fines proportionate?
Nigel Lewis at Landlord Zone, reported that Ben Beadle, chief executive officer of the NRLA, when speaking about Right to Rent fines where "Repeat breaches will be fined up to £10,000 per lodger and £20,000 per occupier" he said that; "The announcement is little more than a gimmick." Ben told The Telegraph "that piling pressure on landlords would merely fail to deal with the root cause of immigration and "make it more difficult for poorer British nationals to find housing because they are more likely not to have passports or driving licences they can use to prove their citizenship status".
In July of this year, Graham Norwood at Landlord Today reported on Ben Beadle's response to the £10,000 cap on improvement works for MEES to be raised for an EPC.
In 2018 a Minimum Energy Efficiency Standard was introduced, requiring all properties to be let to meet an energy efficiency band of E. Any properties within the bands of F or G can not be let and need the landlord to take appropriate action to comply. The cost relating to the landlord's appropriate action has a financial cap of £3,500 and includes actions such as loft and wall insulation, upgraded boiler, double or triple glazing, etc. Beyond this maximum cost, a landlord can apply for an 'All improvements made' exemption and will be awarded the EPC to let the property. The minimum spend cap is being increase from £3,500 to £10,000 before exemptions can be requested.
Ben Beadle advised Lord Callanan, the Energy Efficiency Minister on the "uncertainty and nervousness over the timescales, and their fear that a cap on improvement works at £10,000 per property might create huge bills for those landlords with the most problematic properties." Adding that "Landlords are not the 'fat cats' the media would make us out to be, with almost 70 per cent basic rate taxpayers. However £10,000 also has a different value depending where in the country you and your portfolio are based"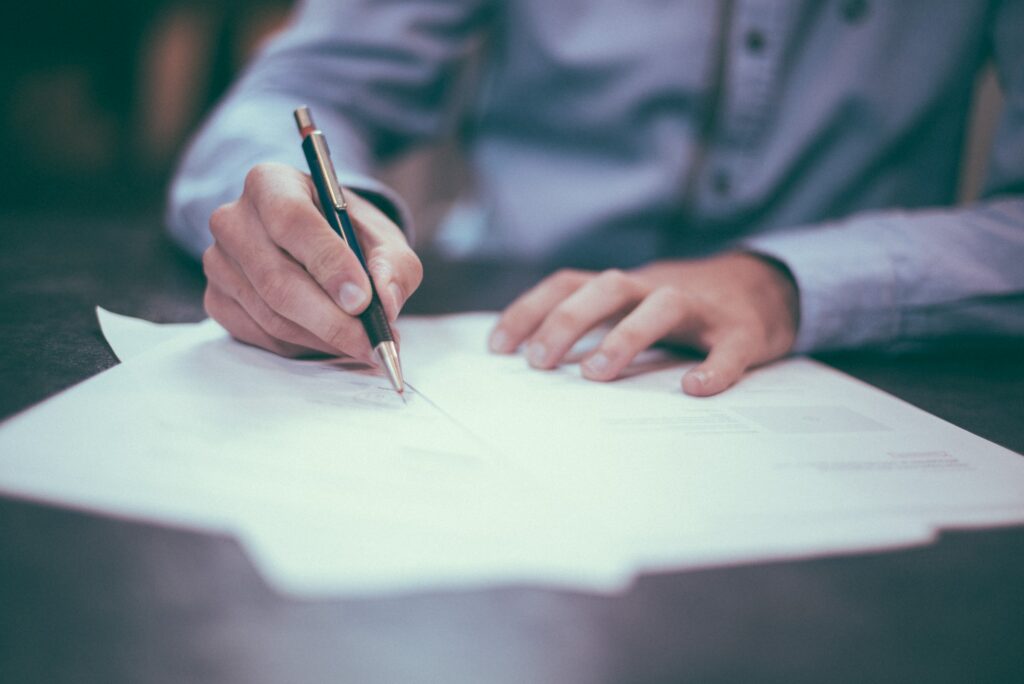 What must be done to avoid fines?
This isn't an exhaustive list of all potential residential property fines, but we've sourced advice from industry voices to look at avoiding some of the larger fines and navigate recent legislation changes to highlight how to stay clear of any unexpected penalties.
 AML – Anti Money Laundering: Advice from the Fintech Times
To mitigate the risk of incurring AML fines in 2023, agents and landlords should:
Enhance customer screening measures to streamline onboarding processes through automation and exceed regulatory requirements
Implement a transaction monitoring solution that screens in real-time and can be configured according to different risk appetites for various business flows
Access real-time global coverage with robust watchlists and sanctions-screening software
Provide thorough training to compliance staff on AML requirements, including reporting obligations, sanctions/asset-freezing measures, and conducting adequate SOF and source of wealth (SOW) checks
Right To Rent: Advice from Finch's Right to Rent article
Landlords and agents are required to check the following during the Right to Rent Check, as per UK law:
They must check that all the documents provided are genuine, original, unchanged, and belong to the tenant in a face-to-face meeting or digitally through a digital trust framework.
They need to check that the dates on the tenant's Right to Rent in the UK have not expired.
Landlords and agents must ensure photographs are the same across all documents.
If the documents presented have different names on them, the landlord or agent must receive supporting documents showing why they're different.
Non-compliance with Licensing Schemes: Advice from Housing Anywhere
"Failing to obtain the correct licence is one of the common reasons for costly landlord fines. To avoid this fine, visit your local council's website and research the required licences and permits in your area. Make sure you obtain them before you start renting out your property."
Licensing has recently become more complex due to different licenses now in some cases, being required for different sides of the same street. It is crucial now, more than ever that the landlords and agents are up-to-date on license requirements in their areas. Two helpful tools we've managed to source to help with this are:
Safety Certificate breaches: Advice from Choices.co.uk
Faulty gas appliances can kill. So, naturally, failing to comply with the Gas Safety Regulations is a serious offence. You are breaking the law if you can't provide an up-to-date gas safety record. The fines for this are unlimited and can also result in a prison sentence.
If you are a landlord without a valid EICR in place, then you are committing an offence. Breaching Electrical Safety regulations can result in fines of up to £30,000.