Why is it important to diversify your lead generation strategy?
Having a diverse strategy for attracting new leads to your agency is important for several reasons:
Maximising Reach
Mitigating Risks
Targeting Specific Audiences
Building Brand Awareness
Improving Conversion Rates
Below is a list of 14 successful ways to generate leads into your agency. The first 7 are digital, the following 3 are more traditional methods and whilst the final 4 are also traditional techniques, they're different in that they require direct agent activity.
Download your checklist - The Agency Blueprint for Growth and Profit:
Compare your revenue strategy against the industry
Identify additional revenue opportunities
Target new profit streams for 2023
Take the advantage over your competition
See which revenue opportunities you might be missing out on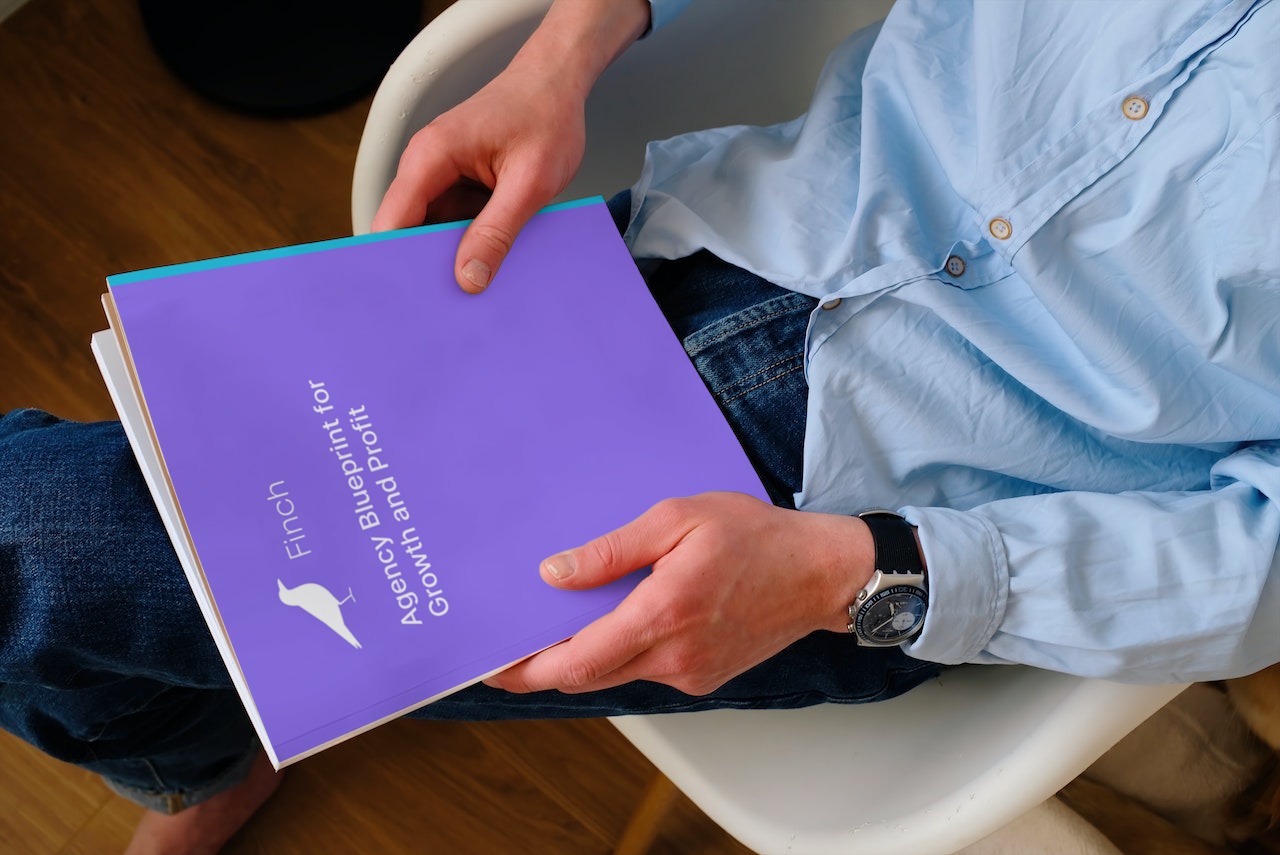 Use this document as a PDF or print the checklist for your strategy meetings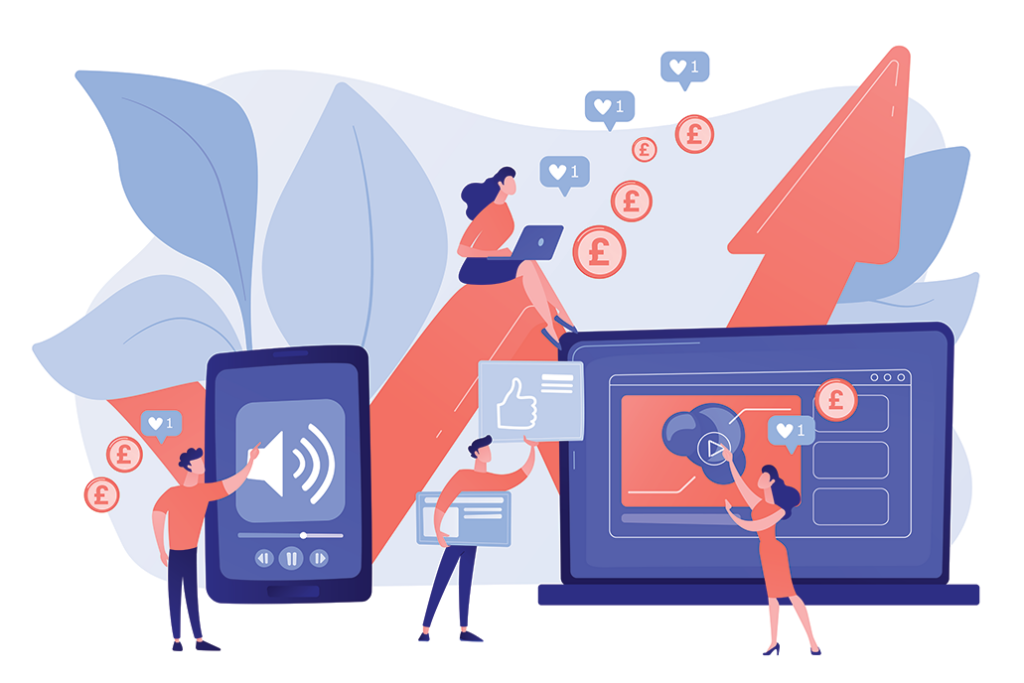 Digital
Digital lead generation doesn't have just the one meaning. So for clarity, this is a list of seven categories that affect, generate or manage new leads.
1. Ensure your website is up-to-date and that it doesn't look old
Websites play such a vital role in lead generation that ensuring an active and effective website should be the first step when designing your lead generation journey.
To demonstrate this point, if you're door knocking as a form of outreach (we'll get to that), then the next touch-point the lead will have with your brand is likely to be your website. The impression you've given at the door will either be confirmed or undermined. Even if you have a newly updated site, if the UX is from the noughties, your agency will be perceived as out-dated and possibly as being outside of the main market. Make sure your website looks as good on a mobile as it does on a desktop. 
Credibility: An outdated website can create the impression that an agent is not up-to-date with current trends and technologies. This can undermine credibility and make potential customers less likely to trust them with their property needs.

User Experience: An old looking website may not be optimised for modern devices and browsers, which can create a poor user experience. Slow loading times, non-responsive design, and outdated features can frustrate users and make them less likely to engage with the website or return in the future. These issues will also reduce an SEO rating.

Competition: Property agents operate in a highly competitive industry, and a poor website can make it difficult to stand out from the competition. A modern, visually appealing website can help differentiate a property agent from their competitors and create a more memorable impression.

Search Engine Optimisation (SEO): Google and other search engines prioritise websites that are regularly updated with fresh and relevant content. An old-looking website with outdated information can negatively impact a property agent's SEO ranking, reducing their visibility in search results and making it harder to attract new customers.

Latest tools: Whether you have a custom website or you're using a templated web-build platform, make use of lead management tools to tastefully capture lead data from those visiting your site. Use your website as a marketing tool as much as a digital shop front. 
2. Managing your SEO and paid strategy
SEO can help estate agents rank higher in search engine results, increasing the likelihood that potential clients will find them. This is important because 1.6 million people in the UK search for a new home every day. Being visible in search results is crucial for attracting new clients. Even when you're less focussed on attracting buyers and tenants, you don't want potential vendors or landlords to think you're difficult for buyers and tenants to find. This could raise concern that their property may be left stagnant or difficult to find. If your SEO is on form, they'll be imagining their property in front of everyone they need it to be in front of… and that's a great position for your agency to be in.
Here's three factors to focus on to boost your SEO:
Creating high-quality and original content
Establishing backlinks
Ensuring your website is well structured and easy to navigate
Remember, SEO is an ongoing process and it takes time and effort to see results.
3. Writing blogs establishes agency credibility
Writing blogs is a great way to establish credibility with potential leads. By sharing your knowledge and expertise on a particular topic or location, you demonstrate that you are the authority in your field. This helps build trust with your audience, making them more likely to view you as a credible source of information if they see that you have a deep understanding of the subject matter. This will put you front of mind when it comes to selling or letting their property. 
In addition to demonstrating expertise and building trust, blogging can also help you provide evidence to support your industry claims or insights into the local property market. By citing research, statistics, or other sources of information in your blog posts, you can help bolster your credibility and show that you're an effective agent.
Social media is used to build brand awareness and reach wider audiences. By establishing a presence on social media, you can increase your agencies visibility and attract new clients.
Secondly, social media provides an opportunity to engage with customers in real-time. Whether it's responding to inquiries or addressing concerns, you need to get this right as in many cases, it'll form the prospects first impression. It's possible that an agent hasn't had the opportunity to make contact yet. Social media helps to build trust and loyalty with customers, which is important for maintaining a positive reputation and generating repeat business.
Thirdly, social media platforms are ideal for showcasing properties. Both sales and lettings can use photos and videos to highlight the features and benefits of their available properties, which can help attract potential tenants. A high level of interest or interaction by tenants and buyers will be very attractive to on-looking vendors and landlords looking for a quick deal at a good price.
Fourthly, social media can be used to provide industry insights and share knowledge on the latest trends and developments in the property market. By sharing expertise, you establish yourself as an expert in your field and build credibility with your audience. This can be particularly useful for attracting new clients and building trust with existing ones.
Finally, social media offers a variety of advertising options that letting and sales agents can use to target specific audiences. By creating targeted ads, you're able to reach potential new tenants and landlords, and drive traffic to your website. This can be an effective way to generate leads and increase business.
Well executed email campaigns are an effective tool for boosting an agencies property listings. One way to achieve this, is to provide information about other properties that are available through your agency. You're not selling the properties to them, but demonstrating that your agency sells houses that look just like theirs, and… they sell like hot-cakes. Success stories also make for great content that people are more likely to respond positively to (look at this landlord who now has dream tenants). In addition to these, special offers and incentives encourage vendors and landlords to list sooner. Here are some tips for creating an effective email campaign to boost instructions:
Build a targeted email list: Ensure your email list consists of people who are interested in buying or selling properties. You can gather email addresses from your website, social media, and other marketing channels.

Create compelling email content: Your emails should be informative, engaging, and visually appealing. Use high-quality images and videos to showcase your properties and include relevant information such as location, price, and amenities.

Include a call-to-action: Encourage recipients to take action by including a clear call-to-action in your emails

Segment your email list: Segmentation helps you to send targeted messages to specific groups of people based on their interests or buying behaviour. This can help you to personalise your messages and increase engagement.

Follow up with leads: Once you've sent out your emails, be sure to follow up with leads who have expressed interest in your properties. This can help to build trust and establish a relationship with potential clients.
When choosing directories and forums, look for platforms that are relevant to your target audience and the properties you are selling, have high traffic and are actively used by potential buyers or sellers.
Create a professional profile that includes your contact information, website, and social media links. Adding a professional headshot and a brief description of your services and expertise can also help to establish credibility with potential clients.
Engage with the community by joining relevant discussions, responding to comments and inquiries, and showing your expertise by providing helpful advice.
Once you've generated leads through these platforms, be sure to follow up with them promptly. Provide additional information and answer any questions they may have. By using web directories and forums effectively, you can establish yourself as an expert in your field, attract potential clients, and ultimately increase your sales.
Whilst the primary objective of a virtual house viewing is to progress or close a buyer/ tenant, for the buyer, a virtual house viewing is another opportunity to showcase your marketing skills as an agent. You're showing a potential vendor or landlord how well you market other peoples properties. It fosters an "I want what they had" mentality. So repurpose your virtual house tours in your marketing materials, blogs and socials. Content is king, and assets like this double up as impactful, low-cost (because it's re-purposed) additions to your content schedule.
Traditional
Traditional leads refers to methods used prior to the use of digital tools, although they have themselves evolved into the digital age.
There are several companies that offer property leads to sales and letting agents. Note though, that purchasing leads can be expensive and may not always lead to successful transactions.
Research and evaluate any company or service before purchasing property leads from them. It's arguably more important to have a strong strategy to follow up with leads to convert them into transactions.
The use of newspapers as a primary source for property searching has declined significantly in recent years due to the increasing popularity and convenience of online property portals and real estate websites. According to a survey conducted by the UK's National Association of Estate Agents (NAEA) in 2019, only 2% of buyers and 1% of vendors used newspapers as their primary source for property information.
Having said that, according to HM Land Registry, a total of 1,175,470 residential properties were sold that year. 2% of that is 3,500, so if you can get print packaged in with your digital… it could prevent you from missing out on some leads.
According to a 2021 report by Zoopla, 77% of renters in the UK use property portals like Zoopla, Rightmove, and OnTheMarket to search for properties to let. So whilst a lead generation campaign wants to be digitally lead, there's certainly a conversation to be had around print. 
Hosting events can solidify your authority in the market with attendees. Similarly, being a headline sponsor can achieve a similar outcome. But both options come with their respective costs, so calculate your expected ROI before going all-in.
Attending an event rather than hosting is more cost-effective. Whether you're attracting vendors or landlords, here are 5 pointers to consider:
Have a clear and compelling pitch: This pitch should highlight your agency's USPs such as experience, expertise, and your high level of customer service. Nowadays people actively seek transparency, so be forthcoming with those hard truths and pitch yourself over your competition.
Offer incentives: For example, offer a time specific reduced fixed fee scale or a free rental valuation to landlords or if it's to secure vendors, an exciting marketing package or free home staging.
Provide valuable information: Such as insights into the local property market or tips for maximising yields. This information should be relevant and useful to landlords or vendors.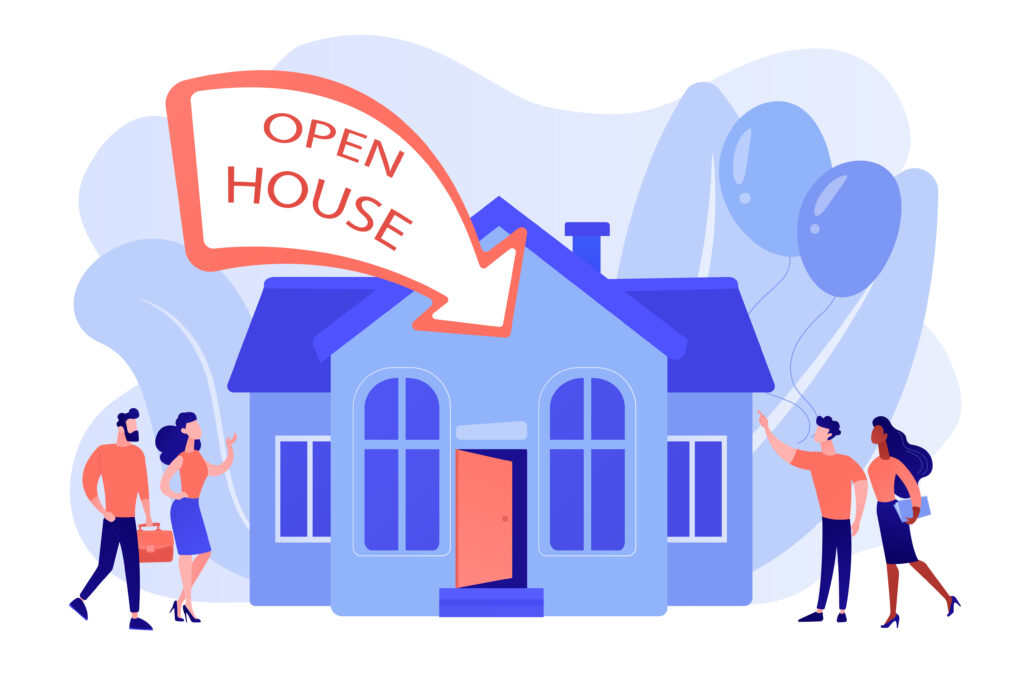 Physical
The previous two categories focussed mainly on using platforms to generate interest. These final 4 focus on an agents activity in the marketplace.
Cold and warm calling can be effective strategies for getting vendors and landlords, but their effectiveness depends on the quality of your call list, the approach you use, and the level of your persistence.
Cold calling involves calling people who are not expecting the call, while warm calling involves calling people who have previously expressed interest in working with the agent or have a pre-existing relationship with the agent.
Cold calling can be a challenging approach because it often requires the caller to build rapport and establish credibility quickly. The response rate to cold calling can be low, but the upside is that it can help an agent reach a large number of leads quickly.
On the other hand, warm calling can be more effective since the caller already has a pre-existing relationship, or the client has shown interest before. This approach can be less time-consuming, and the response rate can be higher.
To ensure cold and warm calling is effective, have a well defined call list that targets specific prospects, including vendors and landlords. You should also prepare a script similar to that of networking that highlights your USPs setting your agency apart from the competition. Additionally, be persistent, friendly and follow up with potential clients regularly. Cold calling can be tough, so schedule short bursts at a consistent frequency.
The secret ingredient is to create your open house marketing materials with more audiences in mind than just those you're looking to sell or let a house to. If it's an open house to sell, be prepared with marketing materials for potential landlords. If it's to let, guarantors may also be looking to sell soon. So be prepared to market outside of the primary open house function and scoop up more leads from each event.
Inquire about their property intentions – are they in the market to buy or sell?
Offer value by sharing valuable insights about the local market, such as recent sales or current trends.
Provide tips on preparing a home for sale or to be let and advice on making home improvements to boost value.
After the open house, follow up with visitors who expressed interest in selling their property. Send personalised emails or make phone calls to discuss their needs and answer any questions they may have.
Stay connected with visitors by sharing newsletters and market updates. Maintaining contact can help build a relationship of trust and make you their go-to agent when they are ready to make a move.
Referrals should be more responsive than cold leads in property, be that sales or lettings. When someone refers a friend or family member to an agent, it is often because they have had a positive experience with that agent and trust them to provide quality service.
Referral leads already have a level of trust and familiarity with the agent which can make them more receptive to their services. Don't be afraid to ask your existing vendors or landlords for referrals, offer incentives, maintain a strong online presence so that references can be seen, and above all, provide excellent service so the referrals are of the highest standard. 
Don't incentivise referred leads through reduced fees. They will have been referred on the basis that you can deliver on the service they need… and, that you can do it well. Incentivise through added value.
By leveraging personal relationships, agents benefit from trust and familiarity that family and friends already have with them. These relationships can make family and friends more likely to refer the agent to others and to speak highly of their services. Additionally, family and friends have their own networks of contacts, which can help reach a wider audience and potentially generate more leads.
It's also a low-cost marketing strategy. Unlike other marketing efforts that may require investment in advertising or other promotional activities, this approach requires minimal resources. You avoid the brand awareness and interest stages to skip straight to consideration. 
However, it's important to keep in mind that relying solely on family and friends for leads may not be sustainable in the long-term. It's important to develop the other marketing strategies mentioned above, cultivating relationships with other potential clients. By combining personal relationships with other marketing efforts, you can create a strong, diversified lead generation strategy.
Download your checklist - The Agency Blueprint for Growth and Profit:
Compare your revenue strategy against the industry
Identify additional revenue opportunities
Target new profit streams for 2023
Take the advantage over your competition
See which revenue opportunities you might be missing out on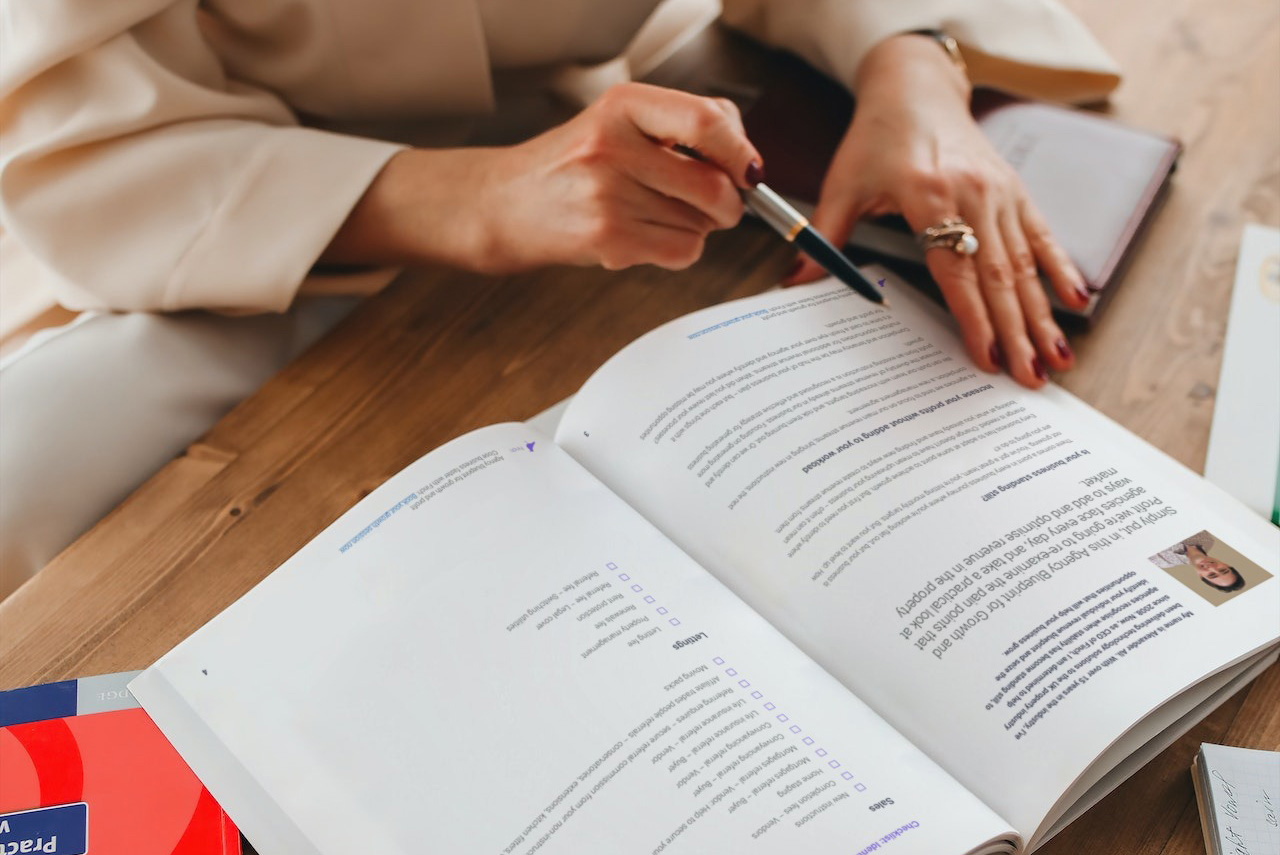 Use this document as a PDF or print the checklist for your strategy meetings